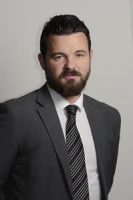 Video Links with Clients in Custody during the Covid 19 Pandemic
Harte Coyle Collins, Solicitors & Advocates,  continue to see clients, take instructions and consult with clients in custody by Video Link during the Covid 19 pandemic to ensure we provide the highest standard of legal advice and continued protection of human rights during the lockdown period.
These video links are conducted by video conferencing arranged with the Northern Ireland Prison Service and are taking place on a daily basis.  Our experienced prison welfare solicitors to ensure that any prison law issues, criminal defence cases and family law cases  or any other legal matters are pursued and progressed for our clients during the pandemic
Should you or a loved on require a legal visit then please contact Chris McCann Solicitor at our office on 90 278227 to make arrangements.  Our office phone lines are open and we are here to help.
Contact
info@hartecoylecollins.com
02890 278227