Family of man shot by soldiers in 1978 hope for answers as inquest opens
The family of a man shot dead by soldiers in Derry in 1978 have told an inquest they hope it will provide answers about his death.
Patrick Duffy's sister Mary Lynch told the opening day of his inquest that she wants to get closure over what happened to him before she dies.
Mr Duffy, 50, was shot up to 14 times in November 1978 at a house in the Brandywell area of Derry by British soldiers.
In 2019, then attorney general John Larkin directed that a fresh inquest should take place following a campaign by Mr Duffy's family.
The inquest is one of several legacy cases being progressed through the coroners' court in Northern Ireland.
Counsel for coroner Fiona Bagnall told the hearing at Derry's courthouse that one of the central aims of the inquest would be to determine whether the use of force by the soldiers was lawful and reasonable.
Ian Skelt KC said the inquest would take a modular approach as disclosure had not been completed. He then gave an overview of the circumstances of Mr Duffy's death.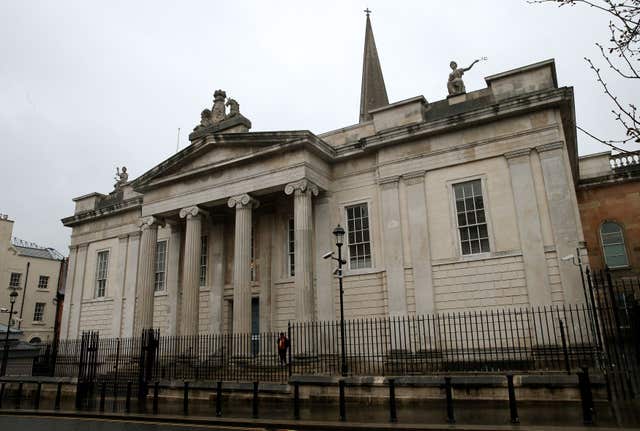 He said: "This will be covered in evidence, but it appears that Mr Duffy had some link to the IRA and he has previously been described as being an auxiliary member."
The barrister then described a house at Maureen Avenue, which was unoccupied.
He said: "It was a relatively small house with two bedrooms upstairs and a loft space.
"There were very few items of furniture, but one item which was there was a large wardrobe in one of the upstairs bedrooms. In that wardrobe, wrapped in what appears to have been a sleeping bag, was a cache of guns and bomb-making equipment.
"Also inside the house were three members of a special military unit.
"The three soldiers were there, it seems, to watch the weapons and other items."
Mr Skelt said a decision would be made at a later point by the coroner on anonymity for the soldiers, stating he would refer to them for the time being as Soldiers A, B and C.
He added: "They say in their statements that they heard someone, which must be Mr Duffy, enter the house and climb the stairs. This was at about 9.20pm. It was dark within the house at this time.
"That person, Mr Duffy, went upstairs close to the cupboard containing the arms."
Mr Skelt said the soldiers' statements indicate Mr Duffy was then challenged and told not to move.
He added: "Soldier B describes in his statement that as he gave that warning, a man, Mr Duffy, turned to face him and as he did so he brought up his right hand.
"In his statement Soldier B said he thought the man was or may be armed and that his life was in danger, so he shot Mr Duffy."
He said Soldier C's statement said he then opened fire because he believed Soldier B was being fired upon.
Mr Skelt said: "In short, the explanation that was given at the time by the soldiers is that Mr Duffy went to where the guns and other items were stored, he was challenged, he turned to face them, raising an arm as he did that, and was shot by B and also by C because of the fear that B's life was in danger.
"We do know that Mr Duffy was shot numerous times. It seems between 11 and 14 times.
"Mr Duffy does not appear to be armed at the time he was shot, although it may be said that he was stood close to the cache of weapons.
"One of the central matters for you to determine, madam coroner, is whether that use of lethal force against Mr Duffy was lawful, ie, whether it was reasonable in all of the circumstances."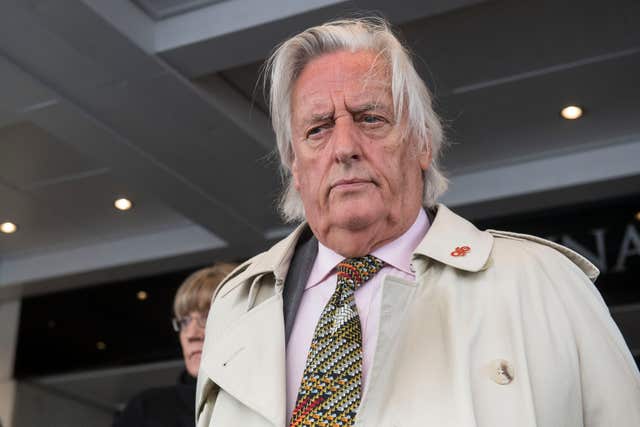 Barrister for the Duffy family Michael Mansfield KC read some statements to the court while other family members gave evidence in person.
Mr Duffy's sister Mary Lynch told the court her brother was a "kind-hearted person" who loved animals.
She said: "Patrick had time for everyone.
"I am distressed that after all these years, with delays, nothing has been done about Patrick's death.
"We have no closure and no-one from the British Army has ever been held to account for his murder.
"I would ask you to bring this to a close for the family and then my prayers will be answered before I die. I have not many years left as I am 78 years old."
Mr Duffy's daughter Martina Duffy described her father as her "best friend".
She added: "My mother died on March 23 2004, she did not receive any answers about what had happened.
"We, as a family, would now like all these questions answered. It is my belief that it didn't matter who was in the house.
"The house was under renovation, there would have been workers visiting the house.
"My father was not armed, it was overkill.
"To say I was broken-hearted the night my father was killed is an understatement, a part of me died with him."
The Irish News
21st April 2023