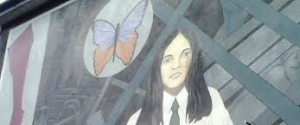 3rd November 2004;
Harte Coyle Collins, Solicitors & Solicitor Advocates,  acting on behalf of the family of a 33 year old single woman murdered in Belfast in 1976 have obtained funding to commission a review of the original postmortem evidence.
Rosaleen O'Kane was found murdered in her flat at Cliftonpark Avenue, Belfast on the 17th September 1976 at 2.00 am.  Miss O'Kane's body had been stripped naked, set alight and she had sustained a fractured skull. A second fire had been set in another area of the flat.
The original postmortem examination in 1976 was unable to determine the exact cause of death partly because the pathologist could not conclude whether the fractured skull was an antemortem or postmortem injury. In a bizarre twist blood and other forensic samples taken during the postmortem which may have assisted in determining the cause of death were destroyed in a fire in the Northern Ireland Forensic Laboratory the day after the murder on 18th September 1976.
The deputy state pathologist in 1976 concluded in his post mortem report that there was no anatomical cause of death.  Patricia Coyle of Harte Coyle Collins confirmed today that funding from the Northern Ireland Legal Services Commission had been secured on behalf of the family to conduct a review of the original pathology examination carried out in 1976.  Harte Coyle Collins, Solicitors & Solicitor Advocates have secured the services of Professor Marie Cassidy, State Pathologist for the Republic of Ireland, to review all original evidence.
Relatives of Miss O Kane met with senior PSNI officers in 2002 and requested that the murder investigation into their sister's death re-opened. The family has always believed that her murder was sectarian.  At that meeting in 2002 the PSNI confirmed that police had intelligence information on 2 persons suspected of being involved in the murder. The intelligence information indicated that both persons were from North Belfast and had a history. Police confirmed at that meeting that they could not rule out a sectarian motive nor could they rule out the possibility that an individual who was possibly connected with the Shankhill Butchers was involved. At the same meeting police confirmed that advances in forensic science including DNA testing and the setting up of the police DNA database might be useful in progressing the investigation.
At the 2002 meeting it was also confirmed that while a number of people had been questioned informally in 1976 in respect of the murder it was not clear from the police file if anyone was ever arrested. What was clear was that no one was ever charged or prosecuted for Rosaleen O'Kane's death.
Lawyers for the family have since requested that the murder investigation be re-opened.
Patricia Coyle of Harte Coyle Collins Solicitors said today:
"Miss O'Kane's family have unanswered questions about the exact cause of death, the original police investigation and who was responsible. The only thing they do know is that their sister was murdered and possibly tortured.

This case has now been referred to the PSNI Serious Crime Review Team. Whether there is any merit in this referral will depend upon the remit, structure and investigatory powers of that team and whether it is a cosmetic public relations exercise or a genuine attempt to investigate an unresolved sectarian murder.

In the meantime the family will continue to seek their own answers by retaining an independent expert to review the original postmortem evidence taking into account development in forensic science and considering what other steps should now be taken. "